Implementation projectof emission or immission monitoring system – specific solutions for specific customer, in accordance with applicable legislative requirements in the field of air protection. The project serves as a basis for the approval procedure for air protection authorities for building permission of an automated monitoring system (AMS).
Project covers:
– Solution of measuring station and its equipment,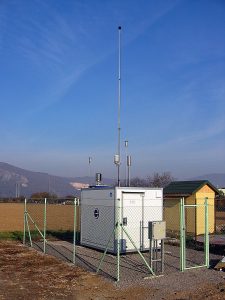 – Design of measurement methods, analyzers, sensors and devices,
– Control systems, collection, processing and archiving data, or remote data transmission
   provision of monitoring data to customer and to the authority of
   Air / public protection,
– Providing service after the monitoring system is set into operation.